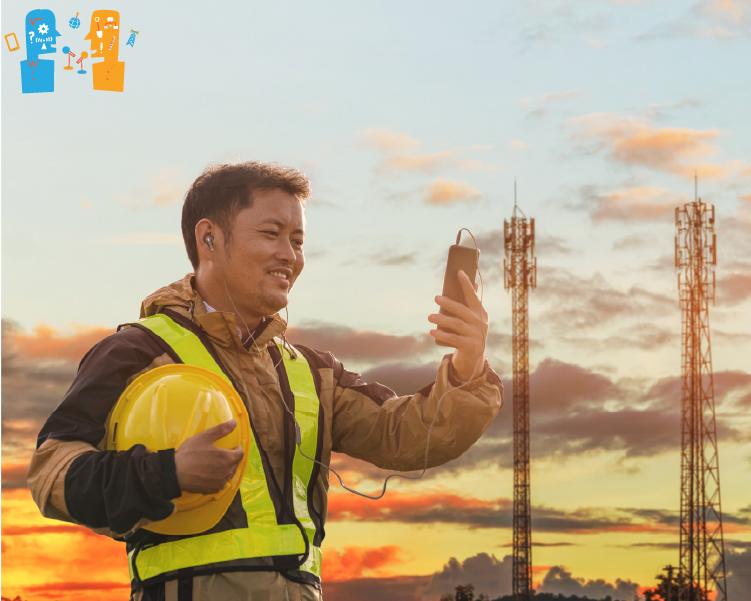 Are you interested in a career opportunities in the booming wireless industry? Or maybe you are considering your career and need an opportunity to build a brighter future. If so, this episode is for you!
Welcome back to the 5G Guys Podcast! We recently had the chance to sit down with Carrie Charles, co-founder of wireless telecom staffing agency Broadstaff, to talk about the job and workforce development opportunities in the telecom industry thanks to the rollout of 5G. And let us tell you, there are a lot of exciting things happening in this space right now!
Even though the full rollout has been delayed, the implementation of 5G is still creating a ton of demand for skilled workers in the telecom industry. For example, project managers, network engineers and technicians, and labor crews are in high demand as they work to build and maintain these advanced systems. And the best part?
Many of these jobs and opportunities don't require a degree or previous experience. Even some of the top-paying jobs in the industry only require training, which can be obtained through education and certification programs. So if you're interested in a career in telecom, now is the time to start exploring your options!
If you're more advanced in your career, don't worry there are a lot of leadership positions being created as the transition to this technology starts. But it's not just new job openings that are being created, 5G is creating a lot of peace of mind for many in the industry.
Hit play to hear all three of our thoughts on the industry, where things are headed, and why we believe this is one of the safe industries to work in for job security and weathering any financial storms that count lay ahead economically.
Thanks to Carrie for sharing her insights with us. We can't wait to see what the future holds for the telecom industry, and we hope you'll join us in being a part of it all. Maybe we will even see you "around the water cooler." Happy job hunting, 5G fans!
PS:
To connect with Carrie or to reach out to us, check out the links below! We look forward to hearing from you.
More Of What's Inside:
The different hats we have worn in the industry

The types of jobs that are needed in the wireless industry

What's going on in the telecom industry right now

What is the impact of wage inflation on the industry?

Why we all need to be lifelong learners

The specific roles in the industry that require a degree and which ones don't

A look into Carrie Charles's podcast about 5G opportunities

How hard work pays off in this industry

And so much more!
Links For This Episode:
Connect With Us:
Sponsor Links:
Website:
Social:
Submit Your Ideas or Feedback:
Episode Minute By Minute:
0:02 Thank you to today's sponsors

1:11 Get to know Carrie Charles

4:35 Why the industry is excited for 2023

7:09 Why we need more technicians in the industry

15:14 The money-making opportunities in telecommunication

26:00 The importance of keeping up with technology

30:26 Wayne's industry predictions in the event of a recession

35:30 How anyone can go to the next level in their career

36:16 A look into Carrie's podcast also about 5G