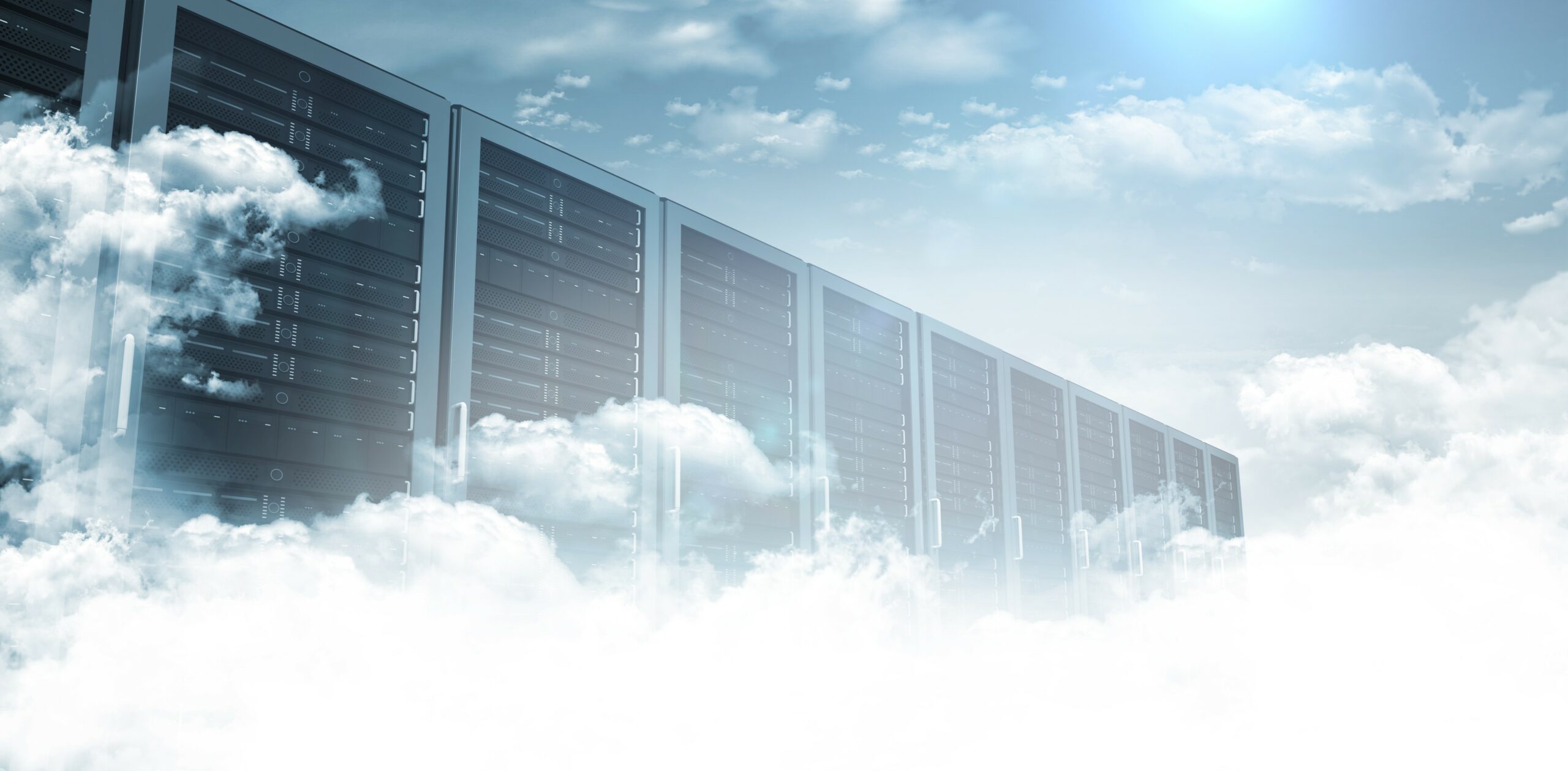 Data centers are the unsung hero and missing link of the cloud revolution. Almost everything we access from our phones, tablets, and laptops in "the cloud" lives in a data center. Every time we back up our photographs, login to our SaaS CRM, and pay a bill online, we are contributing to the growing need for data storage.
Data centers house computing and storage resources that enable the delivery of shared applications and data. These data and applications may be used exclusively by the internal team of an enterprise or available for free to the masses.
There are four primary types of data centers: enterprise, managed services, colocation, and cloud data.
Many large size companies choose to maintain dedicated, on-site data centers. These centers are built, owned, and operated by the company and optimized for their use. Enterprise data centers are often located on the corporate campus and are maintained by an internal network team.
Managed services data centers are also used to store data and applications of one company, but the equipment and infrastructure are leased instead of owned, and a third-party manages the center.
At the intersection of enterprise and managed services are colocation data centers. In these centers, a company rents space offsite to hold company-owned components, such as servers, storage, and firewalls. The data center owner provides the infrastructure, including cooling, bandwidth, and security and the company maintains its hardware.
The most popular option is cloud data centers. This offsite data center hosts data and applications through a cloud service provider, such as Amazon (AWS), Microsoft (Azure), Google (GCE), or IBM Cloud.
Many companies find that the ideal option is a combination of these approaches. Master copies of archived data, niche software, and regulatory data may find a home in an onsite data center. But applications and data used in the field and those that are ever-expanding are best suited to the flexibility afforded in an offsite option.
"Seventy-three percent of organizations have at least one application or a portion of their infrastructure in the cloud." – IDG
Data is increasing every minute of every day, and data centers are struggling to keep up. That's why data centers are the missing link. According to Steve Friedman, Director of Data Centers at Chirisa Investments, there are 600 zettabytes of data created each year – an amount that is 200 percent more than the current number of data centers can handle. In the United States alone, this translates into a need for 4,000 more 25,000 square-feet data centers that can handle 2.5 megawatts of data by 2020.
"Seventy-three percent of organizations have at least one application or a portion of their infrastructure in the cloud." – IDG
The success of some of the most anticipated technological advances hinges on the timely development of new data centers. Smart Cities, IoT, and 5G, are all dependent on data center support.
Which Comes First?
Smart Cities and IoT discussions have dominated tech news for several years. When 5G started to become a reality, it seemed that we might finally have the bandwidth needed to make many of those IoT dreams come true. But there remains a missing piece – data centers. If 5G is the gas and sensors are the buses, data centers are the hub for Smart Cities, IoT, and Big Data analytics.
Data centers take in all of the information gathered from connected sensors. Street lights, health trackers, global positioning, asset tracking, fleet monitoring, facility management – all of this information must end up somewhere if it is going to be useful. Not just for large scale analytics (Big Data), although that is extremely important, it must also be immediately available.
When Amazon delivers a package to your house, and the driver snaps a picture that shows up on your phone seconds later more data is created. When smart traffic lights adjust to meet changes in traffic flow reported by sensors installed throughout the city, information is generated, retrieved, acted upon, and stored.
Without more data centers, it is impossible to meet the demands of Smart Cities, IoT, and Big Data.
What is Stopping Data Center Growth?
Historically, data centers have emerged in areas with the most significant fiber infrastructure. For example, Ashburn, Virginia is now home to many of the newest facilities thanks to the vast network of fiber infrastructure installed by AOL when it built its headquarters there. Later, Equinix moved in and expanded the network, attracting even more data centers. Since then, both Facebook and Microsoft have grown the fiber-optic growth in southern Virginia.
Expanding networks to meet the needs of data centers has been taken-up by the companies that need them the most – the Facebooks and Microsofts of the world. However, smaller data-center focused companies have benefited by building their centers in the areas near these giants. This approach has created data-center dense regions of the country.
Investing in the development of a robust fiber-optic network, the kind that can support large data centers, so that those data centers can support IoT, Smart Cities, and Big Data is expensive. In addition to the high costs of equipment, labor shortages are plaguing wireless telecommunications construction leaders and driving higher labor costs and delaying projects.
The vendors that support wireless carriers are finding it increasingly difficult to recruit new workers as Baby Boomers age out of the workforce, and younger generations are moving away from blue-collar jobs. In addition to a shrinking labor pool, the telecommunications industry is dealing with a change in technology as it moves to grow the 5G network. Experienced telecommunications workers may not have the expertise required to build-out small cell sites – and with fewer and fewer new industry entrants, there is no one to learn these necessary skills in trade schools.
We are on the cusp of a technological revolution. However, each element must be matured to find success. The nation did not switch from horse and buggy to the automobile overnight. Instead, it took decades to build the roads, signage, stop lights, and the legislation that governs the way we drive now. The same is true from IoT, Smart Cities, and Big Data. It will take time and massive progress on many fronts, data centers included, to bring these technologies into our every day lives.
For now, data centers are still the missing link.