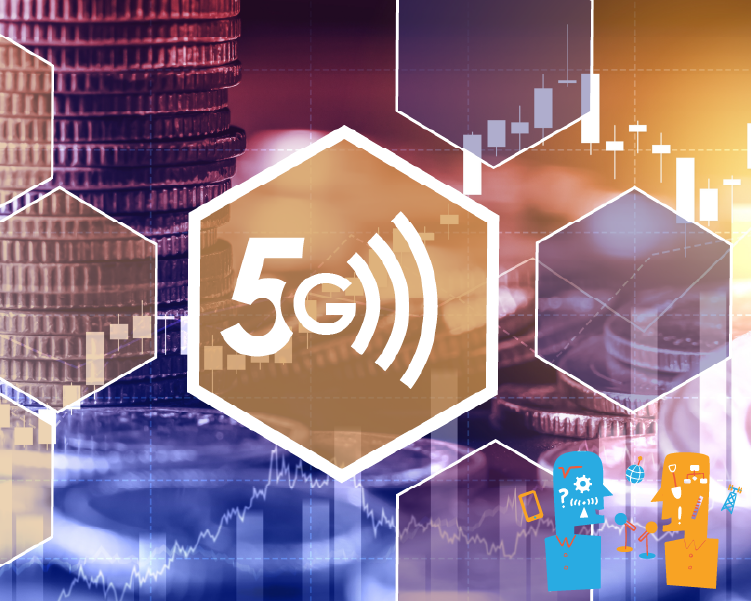 It's safe to say that the smartphone revolution has grown past a trend and moved into a modern necessity. A survey done in 2014 stated that 47% of adults believed they couldn't last a day without their cellphone. With advancements in technology and the new "work from anywhere" economy, we can only imagine how much that number has grown today.
Welcome back to another 5G Guys podcast! Join the conversation as we follow the money trail in the Cellular Carrier industry and explain the fundamentals they use to keep our world connected. Join the conversation as we talk about the excitement of when cellular technology first came out, the history of cellular carriers, and what has changed throughout the years.
Believe it or not, cellular service was very uncommon at a consumer level when the technology first came out. It was considered either a luxury or a necessary tool for business, but it was only a matter of time before they brought it to the masses. Listen in as we talk about how the industry grew, the carriers that emerged with more reliable and affordable networks, and the technology that changed the entire course of cellular's history.
Hit play to learn how legacy cell carriers kept up with demand as companies like Google, Amazon, Facebook, Microsoft, and Apple began leveraging wireless technology to serve a bigger market and scale beyond anyone's expectations.
Carriers know they hold the key infrastructure that the average worker or company needs to succeed in 2022. That's why they are working nearly 24/7 to keep us all connected no matter what happens in the world. Be sure to listen to the end to hear our predictions on the future of the industry and our beliefs about how more reliable and affordable networks for everyone could soon be a reality.
If you enjoyed this episode, be sure to share it with a friend or tech-lover in your life!
For more free resources or to submit questions and topic ideas, check out the links below!
More Of What's Inside:
Why Wayne will always have two phones

How cellular changed the workforce in the United States

The first cellphone vs. modern smartphones

What cellular communication was originally made for

How the FCC brought cellular to the consumer level

Why companies started providing "nationwide" service

When Apple had an exclusive deal with AT&T

Why switching carriers is so much easier today than in the past

The five companies that leveraged wireless and how it paid off

How the role of carriers has changed today

And Much More!
Sponsor Links:
Connect with us:
Website:
Social:
Submit Your Ideas or Feedback:
Episode Minute By Minute:
0:02 – Does your business need wireless help? Check this out!

0:59 – Welcome back! Here's what we cover today

1:49 – Wayne's funny story about early day cell phone bills

4:47 – How the industry made money in the early days

6:19 – The start of cellular communication

9:21 – When the cellular industry really started taking off

11:22 – Apple's iPhone and how it changed the game

14:29 – The big race between carriers

16:08 – How the "Fab Five" revolutionized wireless

19:10 – The pressure carriers face in 2022

23:54 – How competition benefits the consumer

26:47 – Why big tech should work together

27:42 – Closing thoughts and how to connect with us