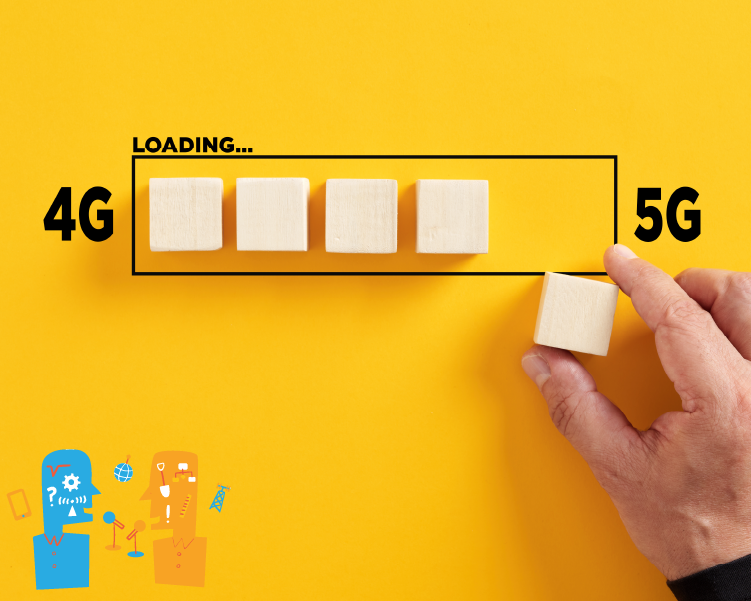 Is this 5G thing ever going to happen? We have an industry progress report to help answer that question.
Welcome back to the 5G Guys! Anyone that's been listening for a while knows that we finished up our season last year by giving some predictions on what we thought might occur in 2022. Big-tech brands like Verizon, AT&T, T-Mobile, and others all vowed their main focus would be on 5G deployments.
We both shared our professional and personal opinions on how we thought this project would develop around the world. We got some stuff right and other predictions have yet to happen. At the time of this recording, we are in the 4th quarter of 2022 and we think we speak for almost everyone in the industry when we say "delayed" may be a bit of an understatement when it comes to the 5G rollout.
So what's the hold-up? In this episode, we are going to cover all the 5G updates we could find and let you know our new speculative timelines. We expect it to be an exciting time in the industry as every company is still claiming they can roll out all the needed technology by the end of the calendar year.
Hit play to find out how and why T-Moble is leading the way in the global 5G launch, how Fiber technology has played the unsung hero in development, the main problems causing the unexpected delay, how the government is helping speed up the process, and more importantly what this means for you.
As always, we appreciate your feedback! We don't claim to be the #1 source for news and updates on this topic. Are you in the industry or have some interesting information we may have missed? Follow the links below to reach out and let us know!
More Of What's Inside:
What are small cells and macro cells?

How spectrum is like a highway and how it impacts the speed

Who's deploying 5G and do they have the resources for the rollout?

When we saw significant 5G deployments

How does T Mobile have a head start on Verizon and AT&T?

How the network is being rebuilt every three years

Who owns the towers we need for this to work

And so much more!
Connect With Us:
Sponsor Links:
Website:
Social:
Submit Your Ideas or Feedback:
Episode Minute By Minute:
0:02 Thank you to today's sponsors

0:57 What to expect from this episode

1:48 A refresher on how 5G works

7:02 How spectrum and frequency work

12:00 How T-Mobil is leading the way for 5G

15:06 The 5G launch timeline in the industry

21:29 Why Fiber is critical for 5G production

28:05 How inflation is affecting the industry