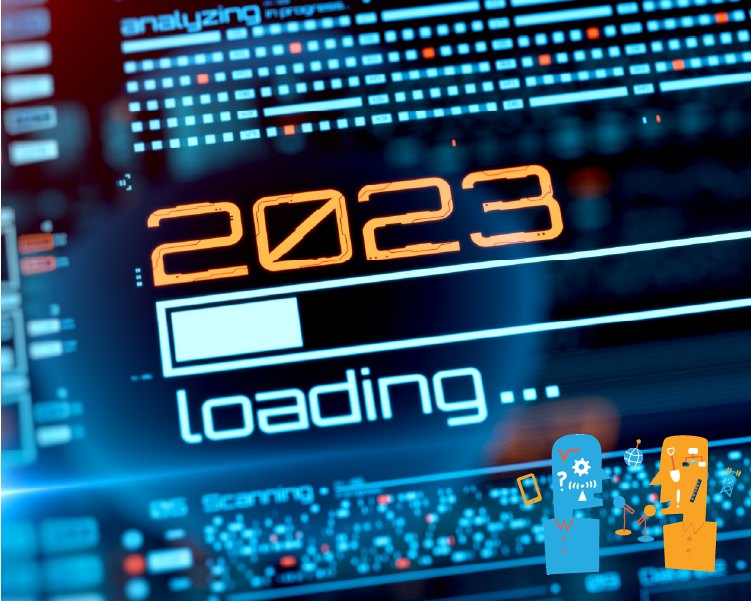 Let's take a look into the future! We're so excited to be back in the studio to talk and make our predictions for 2023. In this episode, we will look at not just the wireless and telecommunications industry but also other related industries that will build the infrastructure.
If you missed the last show, we recapped all the exciting advancements in 2022 and laid the foundation for this conversation. Check it out before diving into this episode to get the most out of the show! If you are caught up to speed, hit play to hear our 2023 predictions or keep reading for a sneak peek!
First, let's start with the huge savings we see coming for consumers this year with so much competition in the market. We know that more players in the game create a win-win situation, as more companies are entering the market and providing more options for customers, which leads to better deals and more affordable prices. It's always great to see the consumer come out on top!
Artificial intelligence is becoming a major player in almost every industry, and the telecom industry is no exception. With AI, companies will be able to improve operations and offer new services to customers. We also share our thoughts on how AI will not lead to mass layoffs in our industry but create more jobs.
We also want to share our thoughts on "The New Space Race" and mention the Amazon Satellites that are coming to the market this year. These satellites will be able to provide internet access to remote areas and improve connectivity for customers. They will be direct competitors with StarLink so you can imagine how exciting this will be to watch play out!
Lastly, we discuss why we consider the 5G industry recession-proof. With the increasing demand for high-speed internet, 5G networks will continue to be a vital part of the economy. Regardless of any economic downturns, it's great to see an industry that's so resilient and able to weather any storm!
Hit play to hear all of our top productions for 2023! We hope you enjoy our take on it! As always, let us know your thoughts! What are your predictions for 2023 or ideas for our show? Let us know by reaching out to us via the links below.
More Of What's Inside:
Why 2023 is shaping up to be a game changer for wireless consumers

Acceleration in the roll-out of 5G networks

Why Fiber optic networks are about to become even more important

Satellite internet is about to go mainstream

How to test out AI for yourself

How AI has been used in the industry for 10-15 years

Could more supply chain issues arise?

What E-SIM cards are doing for the industry

How the government plans to help connect more users this year

Trends we have seen develop over time

And so much more!
Connect With Us:
Sponsor Links:
Website:
Social:
Submit Your Ideas or Feedback:
Episode Minute By Minute:
0:02 A look into today's conversation

0:55 Thank you to today's sponsors

1:30 Welcome to our prediction for 2023!

2:01 Wayne's top predictions for competition

4:05 New Satellite companies coming online

7:30 The advancement of electronic SIM card

10:14 Our guess on what could happen in 2023

13:27 Will a recession affect the industry?

16:30 The federal funding rolling out in 2023

22:00 Why power is critical for the Telecom industry

24:29 AI and the Telecom industry