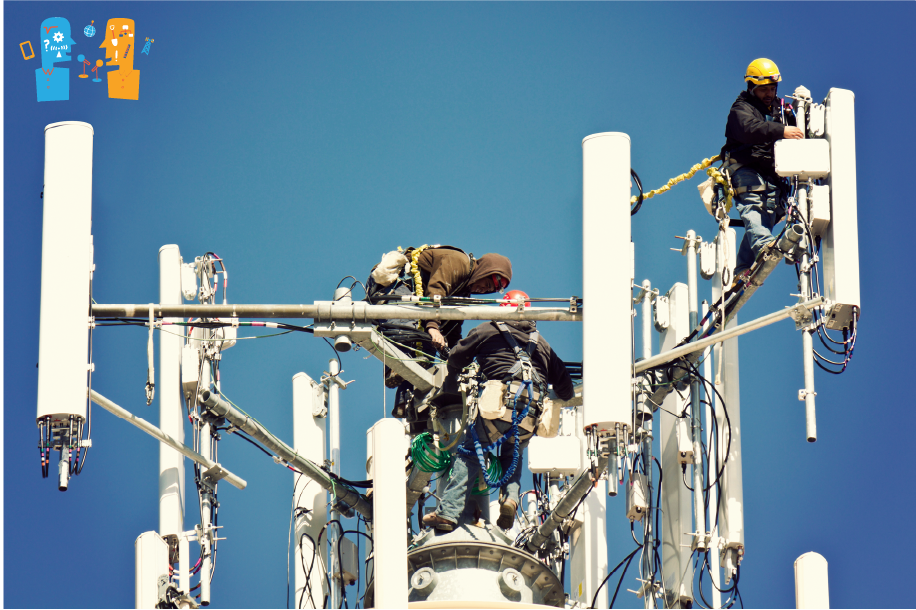 Hey there 5G enthusiasts! It's time for another episode of the 5G guys podcast, where we dive deep into the world of 5G and all things related.
Today, we are continuing our behind-the-scenes look at the work that goes into building and maintaining a cell site. This is the second of a multi-episode series called "The Life Cycle of a Cell Site!" If you missed part one, check out the last episode to catch up on what you missed.
As a construction management expert thanks to Vertex Innovations, Wayne is a wealth of knowledge and experience in the construction industry. You might not know this, but Wayne is a tradesperson who loves working with his hands and seeing something come from nothing to something. This process is exactly what is happening at cell sites under construction all around the world.
In this episode, Dan asks Wayne about the construction phase of building cell sites. Hit play to hear us take you through the different types of trades involved in building a cell site, from civil work to concrete crews to tower construction and so much more.
We will also cover the various types of cell sites, including raw land sites, tower sites, and rooftops along with details about the different types of towers we need to stay connected with our loved ones and society.
Together it makes an exciting journey to see the construction of a cell site and the various trades and processes involved. But the story doesn't end there. Join us for our next episode, Part 3, where we dive into the post-construction phase and see what happens after a cell tower is built.
So sit back, relax, and join us as we explore the world of cell site construction in this episode of the 5G guys podcast!
More Of What's Inside:
The beginning phases of cell construction
Why foundation is more important than you think
Jobs that always have availability in the industry
How towers are built and what you need to know
How high tower builders may climb in the air
How and why every cell tower is unique
The importance of power and utility
Common misconceptions people have about cell sites and towers
A basic understanding of antennas
What does "room ready" means to the crew
The safety protocol that's required for tower climbers
And so much more!
Links For This Episode:
Connect With Us:
Sponsor Links:
Website:
Social:
Submit Your Ideas or Feedback:
Episode Minute By Minute:
0:02 A look into today's episodes
1:00 Thank you to today's sponsors
2:03 Why construction is near and dear to Wayne's hear
3:19 The types of trades highlighted at a cell site
7:25 Complex variables that go into the construction process
9:00 The basics of building a tower
12:49 How much power every cell site uses
15:53 Why is fiber critical in 2023 and beyond
19:45 The manpower it takes to build a tower
26:45 Speciality skills represented in cell construction
32:04 The active roll N.A.T.E plays in the wireless industry
37:00 A quote Wayne things everyone needs to hear