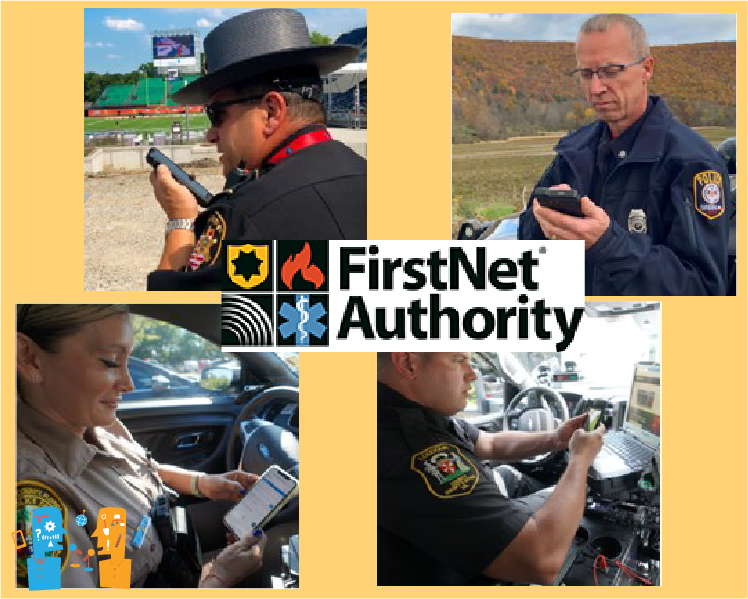 FirstNet is the first-ever nationwide, interoperable broadband network that's exclusively dedicated to first responders. It all started with the tragedy of 9/11, which led to the complete collapse of the New York cellular networks. In response, the US government formed the FirstNet authority, which was tasked with creating a nationwide network that would give first responders a dedicated channel for emergency communications, prioritized over commercial users.
We had the opportunity to speak with Jeff Bratcher, CTO of FirstNet, who provided us with a detailed history of the network and how it operates. With the help of AT&T, FirstNet dedicates 20 MHz of spectrum and billions of dollars to ensure that first responders have the resources they need to communicate during emergencies.
The network operates on cutting-edge technology, which allows for lightning-fast communication between first responders and their teams. It prioritizes emergency communications, so first responders can communicate seamlessly without any lag or interference. This means that in times of crisis, first responders can focus on saving lives without having to worry about connectivity issues.
Overall, FirstNet is a game-changer for emergency response. It's making our communities safer by providing first responders with the resources they need to do their job more effectively. We hope you enjoy listening to our conversation with Jeff Bratcher and learn more about the incredible technology behind FirstNet. Thanks for tuning in to the 5G Guys Podcast with Dan and Wayne! As always, reach out to us via the links below and share your thoughts or episode ideas.
More Of What's Inside:
Connect With Us:
Sponsor Links:
Website:
Social:
Submit Your Ideas or Feedback:
Episode Minute By Minute:
0:00 Sneak Peak and a word about our sponsor
1:25 Welcome to the show! Get to know Jeff Bratcher and FirstNet
10:39 The size of FirstNet across the country can be measured in terms of the number of agencies and users per megahertz of spectrum
18:55 How they actually make FIrstNet work
20:54 The interoperable carrier that is available across all agencies
23:44 Technical advancements born out of the partnership with ATT
30:35 From 4G LTE to 5G