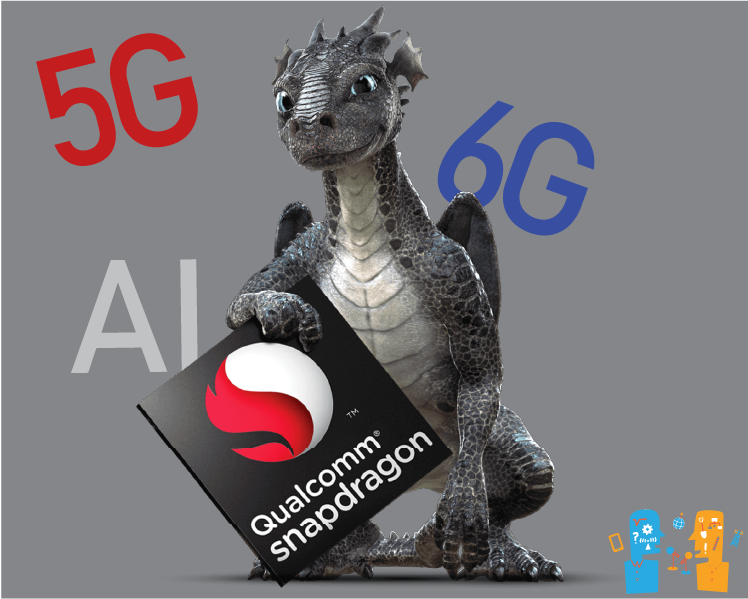 Ever wondered about the powerhouse behind wireless technology and how 5G chipsets are being developed? In this episode of the 5G Guys Podcast, hosts Wayne Smith and Dan McVaugh welcome Ignacio Contreras, Qualcomm's Sr. Director of Product Marketing, who gives us an insightful look into the company's deep history, their role in the development of 5G chipsets, and a glimpse into the future of 5G and 6G. Don't miss out on this exciting conversation that will leave you wanting to learn more!
In this captivating episode, Ignacio Contreras shares how Qualcomm has grown since the 80s to become one of the leading companies in wireless and cellular communication technology. From their humble beginnings in satellite tracking systems to becoming the driving force behind 3G, 4G, and now 5G technology, Qualcomm's story is truly remarkable.
Contreras also discusses the company's collaboration and competition with other major players in the tech world like Apple, Samsung, MediaTek, Ericson, and Nokia. With the ever-evolving landscape of mobile technology, these collaborations are essential to push the limits of what's possible.
One of the highlights of the conversation is when Contreras talks about Qualcomm's efforts in enhancing mobile gaming experiences. By pushing the boundaries of graphics, sound, and connectivity, Qualcomm's technology is helping provide seamless and immersive gaming experiences for users across the globe.
The hosts and Contreras also delve into the challenges and advancements in augmented reality (AR) and virtual reality (VR), emphasizing the importance of low latency and high-quality graphics in these emerging technologies.
This episode of the 5G Guys Podcast is a must-listen for anyone interested in wireless technology, 5G, and the future of connectivity. Ignacio Contreras provides a unique behind-the-scenes look at Qualcomm's work, innovations, and partnerships that have transformed the world of mobile devices. Don't miss this opportunity to learn from one of the industry's leading experts – press play now!
Connect with Qualcomm/Ignacio:
Connect With Us:
Sponsor Links:
Website:
Social:
Submit Your Ideas or Feedback:
Episode Minute By Minute:
0:00 Episode preview, show introduction and thanks to our sponsor
1:57 Welcome Ignacio Contreras of Qualcomm Technologies
8:00 Ignacio on competitors to Qualcomm
9:35 The gaming connection
14:17 How these smaller chips can lead to more power
20:08 How Qualcomm incorporates AI
24:49 Qualcomm's involvement in setting technology standards from 3G to 6G
32:14 What will it look like going from 5G to 6G