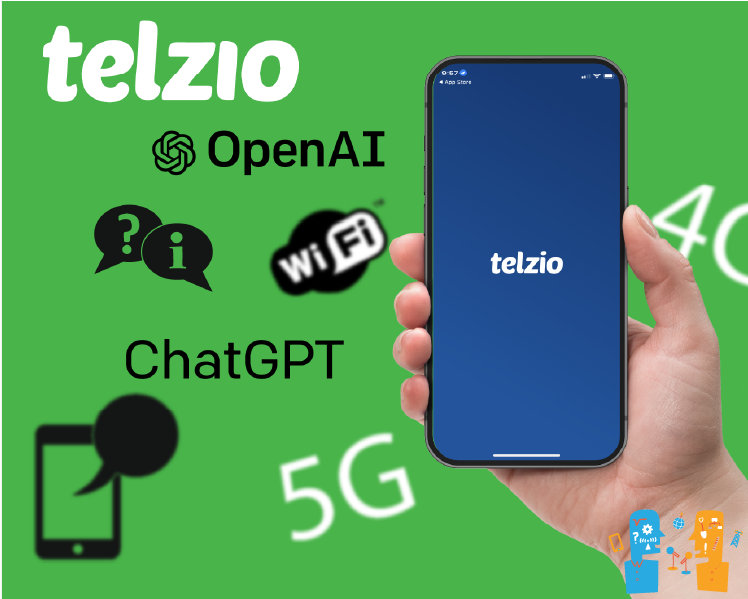 Welcome back to the 5G Guys podcast! We were joined by an exceptional guest, Peter Schroeder. As a young entrepreneur and Danish DJ turned CEO of the telecommunications platform Telzio, Peter has a unique journey. Peter's success isn't just about his savvy in leveraging AI to deliver stellar customer service, but his knack for navigating the intricacies of regulatory hurdles, and navigating fruitful relationships with Apple and Android to deliver high quality voice and data solutions.
Peter's journey from music and coding to establishing Telzio is fascinating. Growing up with musicians for parents, he seamlessly merged his interests in electronic music production and technology, ultimately inspiring him to found Telzio. As he tells it, his journey into telecommunications began out of a practical necessity while working on a different project.
Unable to find an out-of-the-box phone service, he decided to build his own. This curiosity and determination ultimately led him to establish Telzio, a real generational leap in cloud solutions. The transition from premise-based hardware platforms to internet/cloud-based and open-source solutions marked a significant shift in the industry around the turn of the millennium. According to Peter, we are currently in another significant shift in technology and communication, driven largely by customer preferences.
Consumers now demand the freedom to interact with businesses via their preferred methods – whether that's a phone call, a tweet, an email, or a direct message. To meet this demand, Telzio doesn't just offer phone service; it incorporates all forms of communication, making it a versatile solution for businesses.
One key learning Peter shared from his journey is that responsiveness is a significant factor in today's business world. He recounted a personal anecdote where a delayed response from a car dealership led him to purchase a vehicle from a competing brand. In this new landscape, businesses need to be reachable wherever their customers are, and quick to respond.
His inspiring journey serves as a reminder that passion and curiosity, paired with a little bit of audacity, can change the landscape of industries. Hit play to hear more from Peter!

Peter's website:
Connect With Us:
Website:
Social:
Submit Your Ideas or Feedback:
Episode Minute By Minute:
0:00 Starting off with a sneak peek, welcome note, and sponsor acknowledgment.
1:46 Introducing Peter Schroeder's inspiring journey and the birth of Telzio.
4:43 Breaking down old notions about phone systems and highlighting Telzio's modern edge.
7:30 Exploring Telzio's diverse clientele and why they prefer this platform.
11:33 Taking a deep dive into the complexities of establishing a telephone company.
15:38 Discussing Telzio's unique amalgamation of traditional phone systems with mobile technology.
20:56 Delving into ways to speed up the adoption of these groundbreaking technologies.
25:10 Understanding the impactful role of AI in Telzio's telecom innovations.
31:10 Discussing the influence of tech giants like AWS in the telecom industry.
33:31 Comparing Apple's AI with Telzio for an exciting tech showdown.
35:46 Wrapping up with how to connect with Peter and learn more about Telzio.