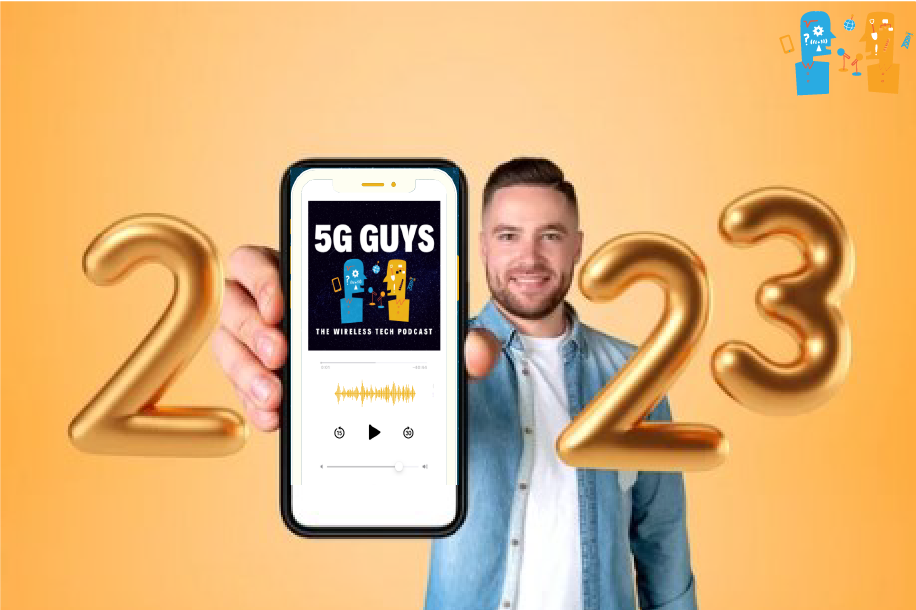 Now that we're right in the middle of 2023, it's a great time to look at how our pre-2023 predictions are holding up as well as what big events and announcements occurred in the US wireless and broadband industries.
In this episode, Wayne and Dan revisit their predictions for 2023 they made in January to see what's holding up and where they were off the mark.  Topics include the continued progress of AT&T, T-Mobile, and Verizon on their 5G buildouts, as well as their general market conditions.  Plus a look into Verizon and T-Mobile's continued attention on fixed wireless access (FWA).
There's also big news around C-band 5G and aviation ground radar interference concerns, multi-billion dollar grants by the federal government to subsidize fixing the digital divide, and Dish Wireless' entrance on the scene as the newest nationwide 5G carrier.
So check out this episode to check in on all the happenings year-to-date in wireless telecommunications and broadband.  For more on some of the topics covered in the episode, check out the links below.
Links to Episode Topics: 
Connect With Our Sponsor: 
Website:
Social:
Submit Your Ideas or Feedback:
Episode Minute By Minute:
0:00       Starting off with a sneak peek, welcome note, and sponsor acknowledgment.
1:18       Welcome back and show overview
2:10       Update on Big 3 cellular status for AT&T, T-Mobile, Verizon
6:30       Is there reason to be concerned about the market economics?
6:48       Will 5G C-Band interference cause flight delays staring July 1 like Pete Buttigieg claims?
10:10    Big news about Dish Wireless launching the newest 5G network!
14:06    Fixed Wireless Access status for Verizon and T-Mobile
15:00    Big news about Federal release of $42Billion for broadband!
18:50    Elon Musk and Starlink updates
21:39    Amazon rumors as a player in wireless service offers?
23:58    Review of some of our favorite episodes so far in 2023
24:07    Paradigm shift from download to upload speed demands
25:04    New talk about 6G
25:30    AT&T's drones and robot dogs
25:48    Qualcomm enabling AI on the phone
26:10    Apple announcements anything to pay attention to?
28:08    The new world of education enabled by digital twins
29:24    What are digital twins and how is Microsoft enabling this?