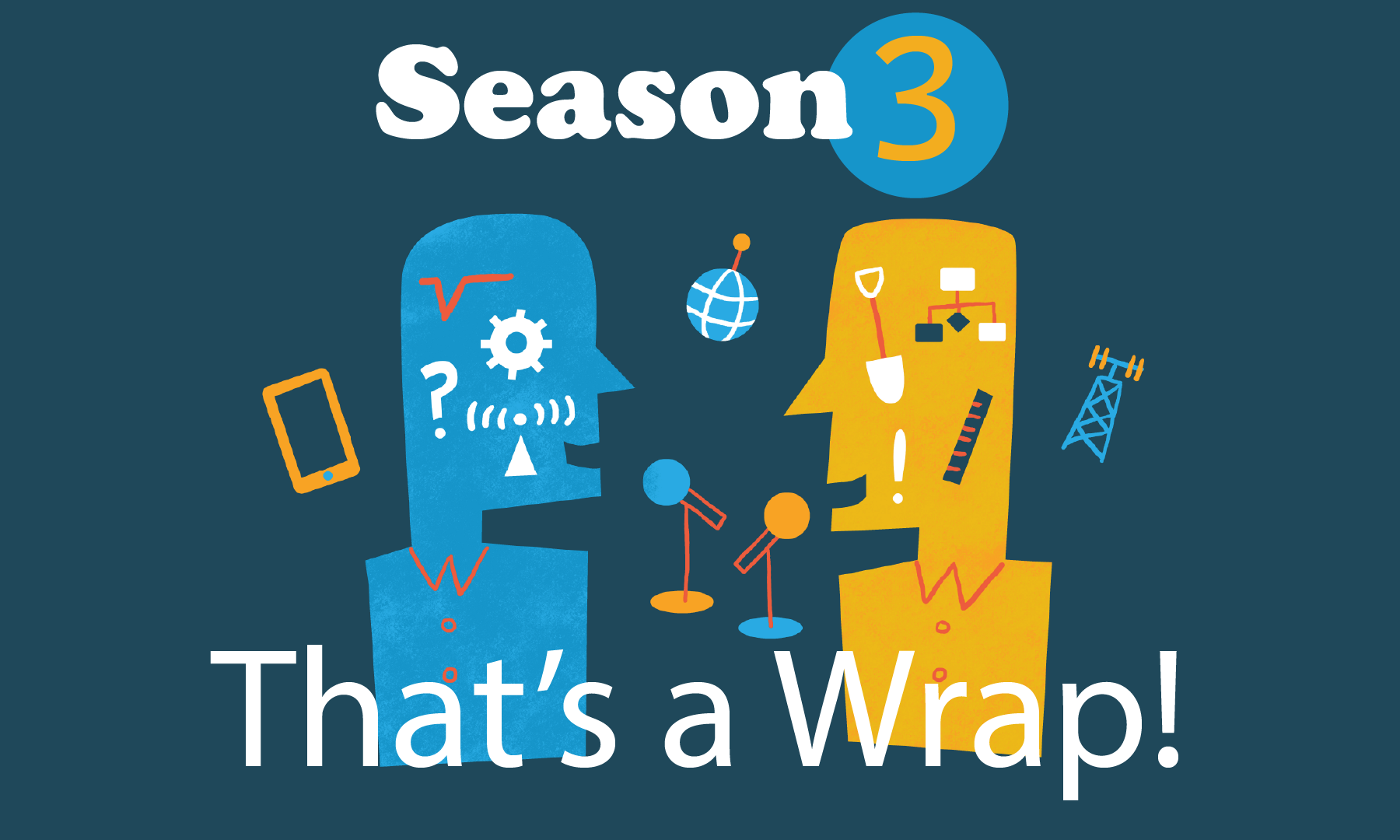 That's a wrap!  Wayne and Dan wrap up season 3 of the podcast by doing a fantasy football-style draft of their favorite season 3 episodes.  This countdown of favorite episodes is a great way to get a summary of some of the best episodes from this past season you should tune into in the event you missed anything.
The episode concludes with an update on current events in the telecom industry.  Dan and Wayne touch base on everything from the status of the industry's economy to announcements from some of the biggest consumer brands in the US like Amazon.
Connect With Our Sponsor: 
·       Website: www.vertex-us.com
Website:
·       Website: https://5gguys.com
Social:
·       Facebook: https://www.facebook.com/5Gguys
·       LinkedIn: https://www.linkedin.com/groups/12515882
·       Twitter: https://twitter.com/5gGuys
Submit Your Ideas or Feedback:
·       https://5gguys.com/contact-2
Episode Minute By Minute:
0:00       sneak peek
1:27       Introduction
 3:00       Favorite episode fantasy draft
3:45        Wayne's #1 episode
4:54         Dan's #1 episode
6:49        Wayne's #2 episode
8:50         Dan's #2 episode
11:05        Wayne's #3 episode
11:56         Dan's #3 episode
14:50        Industry ppdate
15:28        Economic status of the cellular industry
19:50        Private enterprise spending on private networks
21:00       Moving on from 5G moratoriums
22:07       Status of 5G and airline claims of interference to ground radar systems
24:00        Wayne's experience with Starlink
25:22       Billions of $ hitting the street for bridging the digital divide
26:15       Amazon's big announcement
26:42      How's Dish's network?
27:58      The importance of taking care of your customers
30:17       Wrap  up