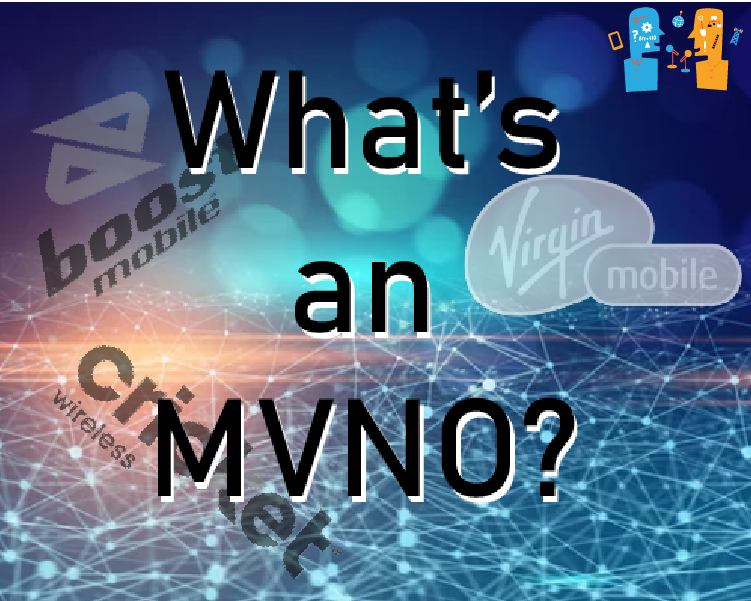 Listen to this episode to get the skinny on what an MVNO is and what that means to you.
We think it's safe to say that Americans love their streaming and online entertainment. According to NPD, the average U.S. smartphone user now consumes a total of 31.4 GB of data on a monthly basis. That's up fully 25% from a year prior. These numbers are clearly staggering and only seem to be on the rise as each year passes. However, they don't speak for all U.S. citizens and people around the world who are in need of alternative smartphone coverage.
Welcome back to another episode of the 5G Guys! Or maybe more accurately, 5G Guy! It's just me, Dan here today as my co-host Wayne travels internationally. I thought a solo-cast would be a great opportunity to take a deep dive into the topic of M.V.N.O. and why they could be a great carrier option for you and your family if you don't need an unlimited data plan.
What does M.V.N.O stand for?
M: Mobile
V: Virtual
N: Network
O: Operators
What's a Mobile Virtual Network Operator (MVNO)? If you're not buying your cellular phone service from AT&T, T-Mobile, or Verizon, you're probably buying service from an MVNO, which has several implications for knowing whose network you're actually using. By the end of the episode, you'll hear the history of how MVNO started, how they grew to a $16 Billion dollar industry, how these companies have made more affordable options for many across the globe, and more.
If you remember the days when changing carriers was a total nightmare, and you had to get a new number, you'll be interested to hear how the F.C.C. played a role in solving that problem for the consumer and how they paved the road for this innovation of cell provider.
You'll also hear how these M.V.N.O. providers are actually connected with "The Big 3" carriers and how they use the same tech to keep everyone connected at different rates and speeds. We hope you enjoy this one "101" level overview! If you have an M.V.N.O. provider and want to know more about what carrier you may be connected to, see the links below!
More Of What's Inside:
The pros and cons of M.V.N.O. providers

Dan's personal experience with M.V.N.O.

What people say about the customer experience

What networks run off The Big 3

Do you have rights to your phone number?

How these providers support 36 million subscribers

How many M.V.N.O. providers there are in the U.S.

How M.V.N.O. providers can save your family money

And Much More!
Episode Specific Links:
Connect With Us:
Sponsor Links:
Website:
Social:
Submit Your Ideas or Feedback:
Episode Minute By Minute:
0:02 Thank you to today's spouse

0:56 What to expect on today's episode

1:50 Let's dive into M.V.N.O. 101

3:19 When the FCC made it easier to switch carriers

5:57 Alternative networks in the U.S.

10:30 How many customers M.V.N.O. servers cover in 2022

11:34 The difference between M.V.N.O. and big carriers

16:46 The difference in engineering and customer support

18:45 Who M.V.N.O. servers work well for