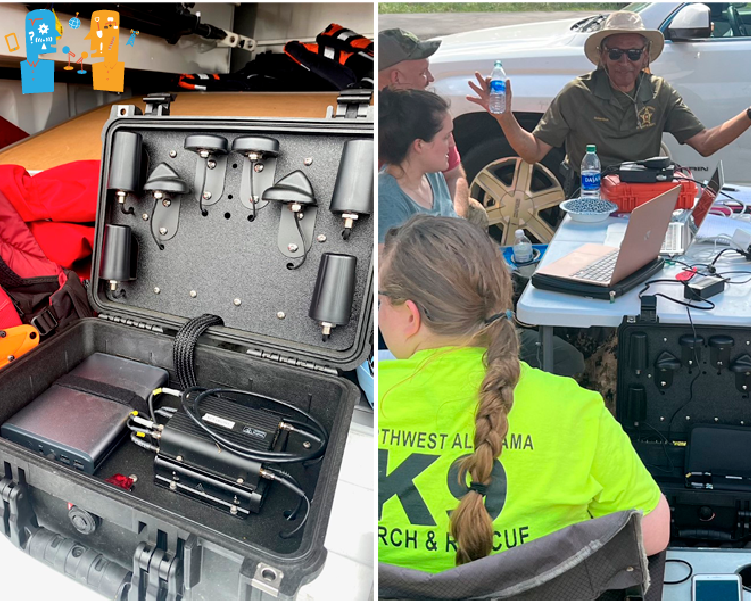 In 2022 when you read the news or hear about the latest technological innovations, it can start to seem like we can't go any higher as a human race…
However, when we study history and look back at the greatest moments of breakthroughs and inventions that changed the world, we'll notice one profound thing. Humans always find a way to reach higher, dream bigger, and solve problems faster and more efficiently than the previous generations.
5G and the quest to keep the world more connected in a digital world is no different. Today on the show we interviewed someone who proves this idea and shares how new and creative solutions are coming into the marketplace you may have never seen before.
Welcome back to the 5G Guys! Hit play to meet Marty Moran, the owner of Plum Laboratories. During our conversation, you'll hear all about their innovative solutions called Plum Cases. These compact suitcase-contained devices help extend cellular service to uncovered areas.
These powerful little cases have the power to turn even the most rural of places into a connectivity hub with cellular, wifi, and even IP calls. It doesn't take long to connect the dots and start to see the bigger picture about why this technology could have a lot of important applications.
When disaster strikes such as a hurricane, first responders, disaster management, and other critical members of disaster relief efforts all need cellular signals. Even the smallest boost of signal could be what dictates a moment of life and death.
That's not including the countless individuals who need to connect with their friends and loved ones in such a scenario. The use case for the Plum Case doesn't stop there, you'll also hear how they are adding value and solving problems for the HealthCare industry, increasing continuity for businesses and so much more! We hope you enjoy this episode as much as we did.
Do you know about cool inventions or important updates you think we should cover on the show? If so, reach out to us via the links below!
More Of What's Inside:
What is the Plum Case?

What makes the Plum Case different from other routers

Where customers are finding the most traction

How long does the power last in the field?

What's on the horizon for 5G

How carriers are using Plum Technology

A look into the FirstNet network

How the Plum Case is being used around the world

And so much more!
Links From This Episode:
Connect With Us:
Sponsor Links:
Website:
Social:
Submit Your Ideas or Feedback:
Episode Minute By Minute:
1:12 The history of Plum Laboratories

4:17 What makes Plum different

7:11 Who Plum serves with their products

10:48 How Plum helps with disaster relief

12:50 The business continuity side of Plum

14:11 A look into the Plum case

18:07 How Verizon is helping the Plum technology

21:58 Who Plum Laboratories works with

24:22 What changed in the industry after 9-11