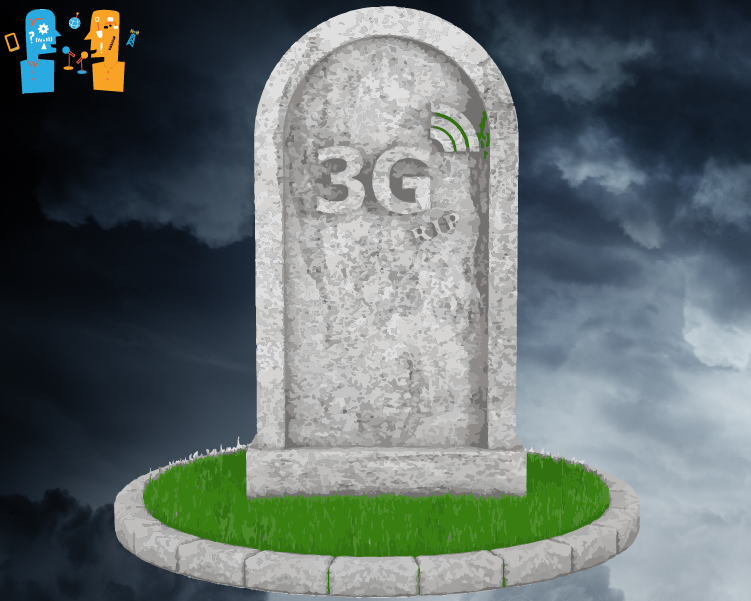 If you have one of the larger cell carriers, you probably have been receiving emails and notifications about "3G Shutting Down Soon."
What does that mean for you and is it really going to happen?
Welcome to episode 36 of the 5G Guys! In today's episode, we are going to answer those questions and more. The shutdown of 3G networks in the United States is indeed happening and has been going on for the most part of this year. So far, it has had a number of impacts on both individuals and businesses.
One of the most significant impacts has been on individuals who still rely on 3G devices, such as older smartphones. With 3G networks being shut down, these devices are no longer able to connect to the internet or make phone calls.
This has left many people without access to essential communication tools which could cause a number of problems and safety issues for those who live in more rural areas where 4G or 5G coverage may not be available.
Outside of just phone calls and connecting with loved ones, the 3G shutdown could affect numerous other sectors of society such as connected devices, security systems, smart features in cars, e-readers older than 10 years old and so much more.
During our conversation, we will give you a list of devices you should double-check, how to help the older generation get ready for 5G, why you shouldn't be concerned about losing a 3G connection, and more.
PS:
If this is the first time you've heard about this, there is a good chance that your carrier will not be affected by the 3G shutdown. Also, help us spread the word! Share this episode with someone who may need to check their devices before it's too late.
More Of What's Inside:
The short history of 3G and 4G

Who currently has phones capable of 2G or 3G connection

Some of the most common legacy devices that use 3G technology

What's the impact of the 3G shutdown on your phone?

If you had your phone before 2014, chances are you could have it upgraded

The impact of 3G, 4G, 5G on the travel industry

Things you never would have thought runs of 3G

What the spectrum will be used for now

Why we think this will be a good thing for the industry

The natural progression of technology and connection

And so much more!
Connect With Us:
Links for This Episode:
Sponsor Links:
Website:
Social:
Submit Your Ideas or Feedback:
Episode Minute By Minute:
0:02 Thank you to today's sponsors

0:56 Let's talk about the shutdown of 3G

2:19 The history of the "G's"

7:15 How connection is still a privilege

8:44 What the "shut down" means

10:00 The healthcare applications for 3G

12:50 One surprising way 3G ending is affecting drivers

15:51 What the old spectrums are being used for now

18:00 A list of devices this could affect

20:44 How your phone hardware can connect globally

23:53 Techknowalge develops 5 years at a time